1. Go to the project and click on the menu icon to the right with three lines. Click on "Create report".

2. Click on " elect report type" and click on "Interview".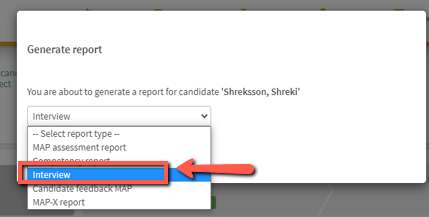 3. Click on "Generate report".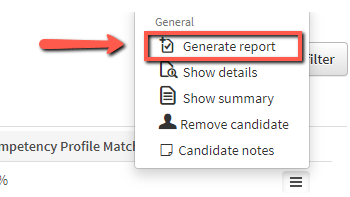 4. Click on " pen report".

5. Download and save or print the report.