Go in to the project, if you have several tests in your process, you will enter at the" Summary" level. Select the step that the candidate is currently on. If you have many candidates you may search by clicking on "Search and filter", write the name of the candidate.
On the right side of the candidates row you will find a menu icon with three lines.

2. Click on the fourth one down near the bottom, called "Candidate test link", a pop up window will appear on the screen.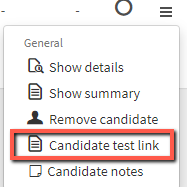 3. Select language
4. Once you have selected the language you will see a hyperlink which is the test link. This test link is meant for that specific candidate so please make sure to select the right test link.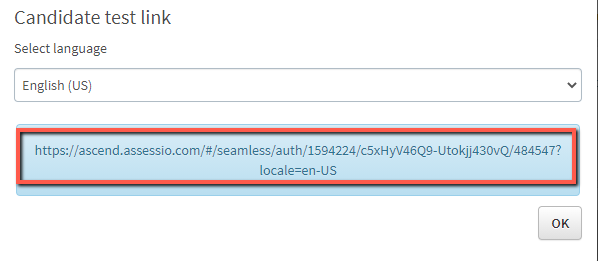 5. Double click on the link or highlight it. Right click and select transfer link, now you can paste it in your email to the candidate.